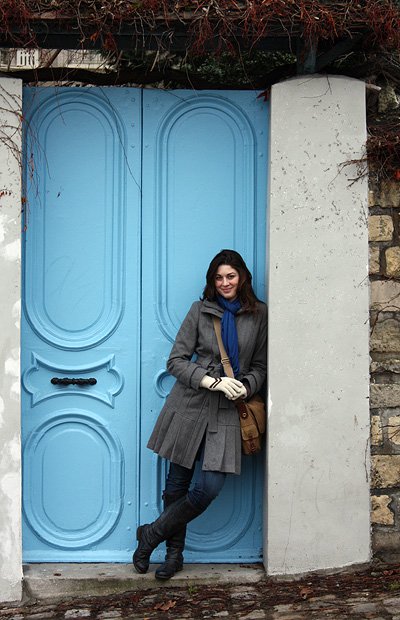 Jackie Sullivan Passetti was born in Rochester, New York and grew up splitting her time between Central New York during the main part of the year and the island of Martha's Vineyard, Massachusetts in the summers. It was on the island that she developed a life long love of the ocean and the New England area, something that continues to influence her artwork to this day.
Jackie Sullivan studied computer graphics in the School of Visual and Performing Arts at Syracuse University, graduating in 2004 with a Bachelor of Fine Arts. Besides developing a strong interest in digital painting, she was also able to receive instruction in watercolor painting, oil painting, figure drawing, ceramics, metalsmithing, lithography, and more. The more types of art she tried, the more she wanted to know, resulting in an ever evolving art style and a thirst for learning and exploration. She comfortably flips back and forth between digital and traditional media when creating her own artwork, sometimes even combining the two.
During this time, Jackie Sullivan was also teaching summer art classes for teens and children on Martha's Vineyard, leading her to decide to go back to school to become an art teacher. She graduated from the Rochester Institute of Technology in 2009 with a Master of Science for Teachers. She can now be found happily teaching art classes at Onondaga Junior/Senior High School. As a teacher, she is Mrs. Passetti, but artwork is signed with the last name Sullivan.
Jackie Sullivan currently lives in Manlius, New York with her husband, Jeff Passetti, who works for Syracuse University and is also a teacher and an artist. Their dog, a Corgi named Bilbo, is their faithful companion on everything from outdoor adventures to Netflix marathons.
Adapt CNY's Public Arts Task Force 7th Annual Snow Show

Syracuse, NY - February to April 2018

40 Below's Public Arts Task Force at Strathmore Art On the Porches

Syracuse, New York - June 2017

Legendary Lights Gala at the Landmark Theatre

Syracuse, New York - May 2017

40 Below's Public Arts Task Force at AmeriCU Syracuse Arts & Crafts Festival

Syracuse, New York - July 2016

40 Below's Public Arts Task Force at Strathmore Art On the Porches

Syracuse, New York - June 2016

60/60 at the Everson Museum

Syracuse, New York - June 2015

Keep the Lighthouse In Sight at The Gay Head Gallery

Aquinnah, Massachusetts - July 2014

60/60 at the Everson Museum

Syracuse, New York - June 2014

Maxwell Memorial Library

Camillus, New York - March 2011

The Judges' Art Show at the New York State Fair

Syracuse, New York - August 2010

Benches On Parade

Rochester, New York - May 2010

Maxwell Memorial Library

Camillus, New York - March 2010

Gallery R

Rochester, New York - May 2009

Imagine RIT Festival

Rochester, New York - May 2009

Hammered & Tanked Metalsmithing Exhibit at Syracuse University

Syracuse, New York - 2003